From Sheva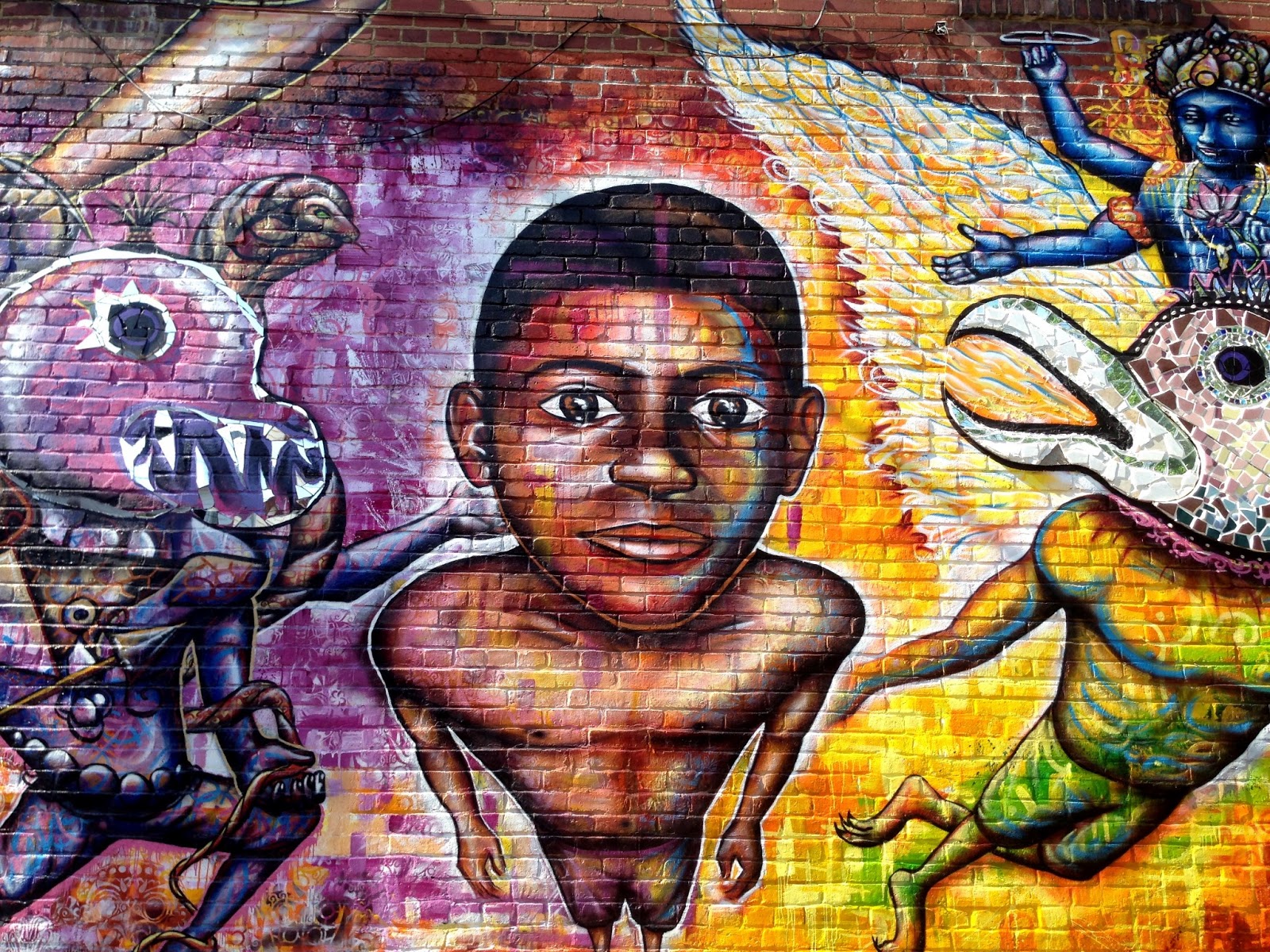 Hey All! I'm baaaaack! The weather has been absolutely ammmazing lately, so I took some time to do some of my weekly wandering around the city. I saw a few cool little things around the city but most urgently I wanted to share with you all is this amazing mural.
So I'll cut the small talk and get to it…
I stumbled upon this work between an unmarked alley near Columbia Heights. The use of color and texture in this mural are amazing, unfortunately I wasn't able to locate any tag or signature of the artist. This piece features acrylic, spray paint, shattered glass and mirror.
The weather has been so gorgeous you guys! Make sure you take advantage, get outside and take a look around. There's always something new to see!